Pinnacle Probiotic™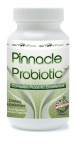 Retail Price: $49.99
Our Price: $29.95
You Save: $20.04
(30 day supply)
New Recommendation! Coverage For Your Entire Digestive Tract
If you want all the benefits a probiotic can offer, you need one that colonizes your entire digestive tract1. No gaping holes in the coverage!
Why You Want It
As you begin taking a Probiotic supplement, billions of good bacteria move into your small and large intestines. Day after day they're joined by billions more. And the bad bacteria will have no room to live, so before long you'll have that optimal ratio of good flora.
Why This Is a Better Choice
Pinnacle Probiotic™ Has You Covered - Completely!
Contains Strains From All 5 Genera2:
Genus: Bifidobacterium
B. Bifidum – Boosts immune system response and is one of the most dominant bacterium found in the intestinal system of humans. – 1.0 billion CFU
B. Lactis – Could help decrease the "bad bacteria" H. pylori. Strengthens immune health. – 1.0 billion CFU
B. Longum - Can minimize allergies, promote healthy cholesterol levels, and defend against colon cancer. – 500 million CFU
Genus: Lactobacillus
L. Acidophilus – Promotes regular bowel movements, ensures proper absorption of nutrients, and might also support vaginal health. – 1.0 billion CFU
L. Casei – Helps anyone lactose sensitive or intolerant digest lactose. Could benefit patients with Crohn's disease. – 500 million CFU
L. Rhamnosus - Can be useful in boosting natural immunity; supports Urinary Tract health. – 500 million CFU
L. Brevis – Plays an important role in the synthesis of Vitamin D and Vitamin K. – 500 million CFU
L. Plantarium – Acts as a barrier in the gut to keep disease-causing bacteria from penetrating the intestinal lining. May help with symptoms of IBS or Crohns disease. – 500 million CFU
L. Salivarius - Acts as a fast-acting bowel cleanser, especially for diverticulitis pockets. – 500 million CFU
Genus: Saccharomyces
S. boulardii – May help with symptoms of diarrhea, IBS, colitis, or Inflammable Bowel Disease. May also help with food allergies. – 500 million CFU
Genus: Lactococcus
L. Lactis – Can be helpful for symptoms of Crohn's disease. – 1.0 billion CFU
Genus: Streptococcus
S. thermophilus - Supports immune health. May help anyone lactose intolerant digest milk. – 1.0 billion CFU
Plus a Prebiotic3 to Stimulate The Growth And Maintenance Of Your Healthy New Flora!
Pinnacle Probiotic™ is the ONLY product with this exclusive formula!
Why Get it Here
Every product on this site is backed by our 365-day "Feel-Better-or-It's-FREE™" Guarantee. If it doesn't work or you're not happy for any reason, return whatever is left (even the empty bottle) within one year and get your money back. No hoops to jump, no questions to answer. Simple and secure.
No auto-billing or auto-shipping ever. Should you decide you want more, you'll just have to come back and buy more. There will never be surprise charges on your credit card.
You can be confident that this is a higher quality, better value probiotic product. We settle for nothing less!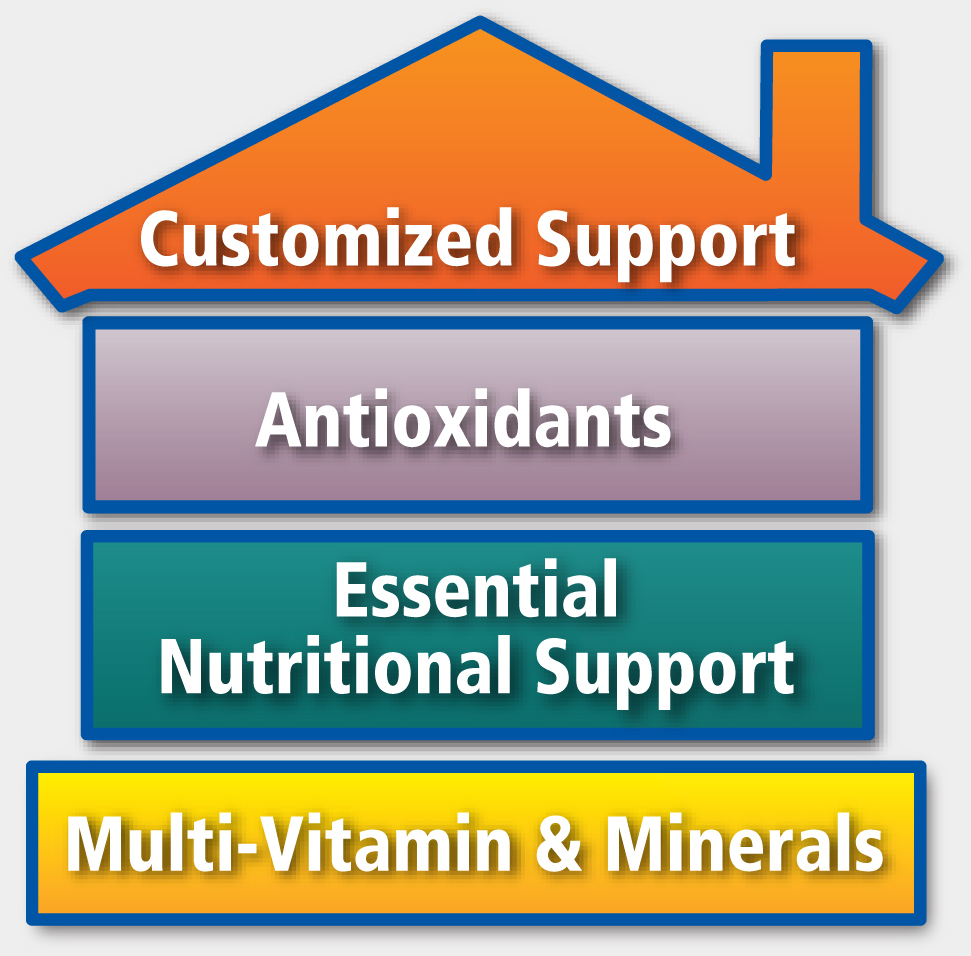 Where Does It Fit?
The Rag Tag Research Geeks Blueprint For Health is a simple plan to help you build an effective supplement routine.
Probiotics are part of the Ground Floor -Like the kitchen affects every room in your home, what happens in your digestive tract affects every single system in your body.
Click here to learn more about the Blueprint.
1
Crit Rev Food Sci Nutr. 2013;53(6):641-58. doi: 10.1080/10408398.2011.553752. Probiotics and its functionally valuable products-a review. Kanmani P, Satish Kumar R, Yuvaraj N, Paari KA, Pattukumar V, Arul V. Source a Department of Biotechnology, School of Life Sciences, Pondicherry University, Pondicherry, 605014, India.
2
Br J Nutr. 2012 Aug;108(3):459-70. doi: 10.1017/S0007114511005824. Epub 2011 Nov 7. Comparative effects of six probiotic strains on immune function in vitro. Dong H, Rowland I, Yaqoob P. Source Department of Food and Nutritional Sciences, The University of Reading, Whiteknights, PO Box 226, Reading RG6 6AP, UK.
3
Gut Microbes. 2010 Sep;1(5):293-300. Epub 2010 Jul 7. How can probiotics and prebiotics impact mucosal immunity? O'Flaherty S, Saulnier DM, Pot B, Versalovic J. Source Department of Food, Bioprocessing and Nutrition Sciences; North Carolina State University; Raleigh, NC USA.