Calciology™ Calcium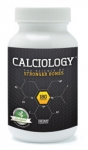 Retail Price: $69.95
Our Price: $49.95
You Save: $20.00
(30 day supply)
Critical Nutritional Support
The Surgeon General's office has estimated that as many as 80% of Americans get less than adequate amounts of calcium in their diets.1
Why You Want It
Proper calcium levels contribute to everything from bone2 health to cardiovascular3 and metabolic4 health. And the supporting ingredients in this formula form a synergistic blend that not only maximizes calcium absorption, but delivers better ratios and amounts of some of the most important nutrients for overall health.
Why This Product Is The Better Choice
This exclusive formula utilizes the only form of calcium (Calcium Citramate) found to reduce the risk of kidney stones, and never to have been implicated in cardiovascular risks.
Meanwhile, 5 supporting ingredients further enhance the safety and benefits of the overall formula. This calcium supplement is one of the most researched and more complete calcium supplements on the market.
Each Serving Contains:
500 MG Elemental Calcium Citramate
600 IU Vitamin D3
250 MG Magnesium - the perfect 2:1 Ratio with Calcium
Vitamin C for better absorption and cardiovascular health
Vitamin K helps keep calcium out of arteries and into bones
Lysine helps absorption and may help minimize kidney stone risk
Are There Side Effects?
Calcium can cause some minor side effects such as belching or gas.
Magnesium might cause stomach upset, nausea, vomiting, diarrhea, and other side effects.
Vitamin C might cause nausea, vomiting, heartburn, stomach cramps, headache, and other side effects.
Vitamin K has no known side effects, however as a coagulant it is not recommended to be taken with any blood thinners.
Always check with your doctor before beginning any nutritional supplement.
Why Get it Here
Every product on this site is backed by our 365-day "Feel-Better-or-It's-FREE™" Guarantee. If it doesn't work or you're not happy for any reason, return whatever is left (even the empty bottle) within one year and get your money back. No hoops to jump, no questions to answer. Simple and secure.
No auto-billing or auto-shipping ever. Should you decide you want more, you'll just have to come back and buy more. There will never be surprise charges on your credit card.
You can be confident that this is a higher quality, better value calcium product. We settle for nothing less!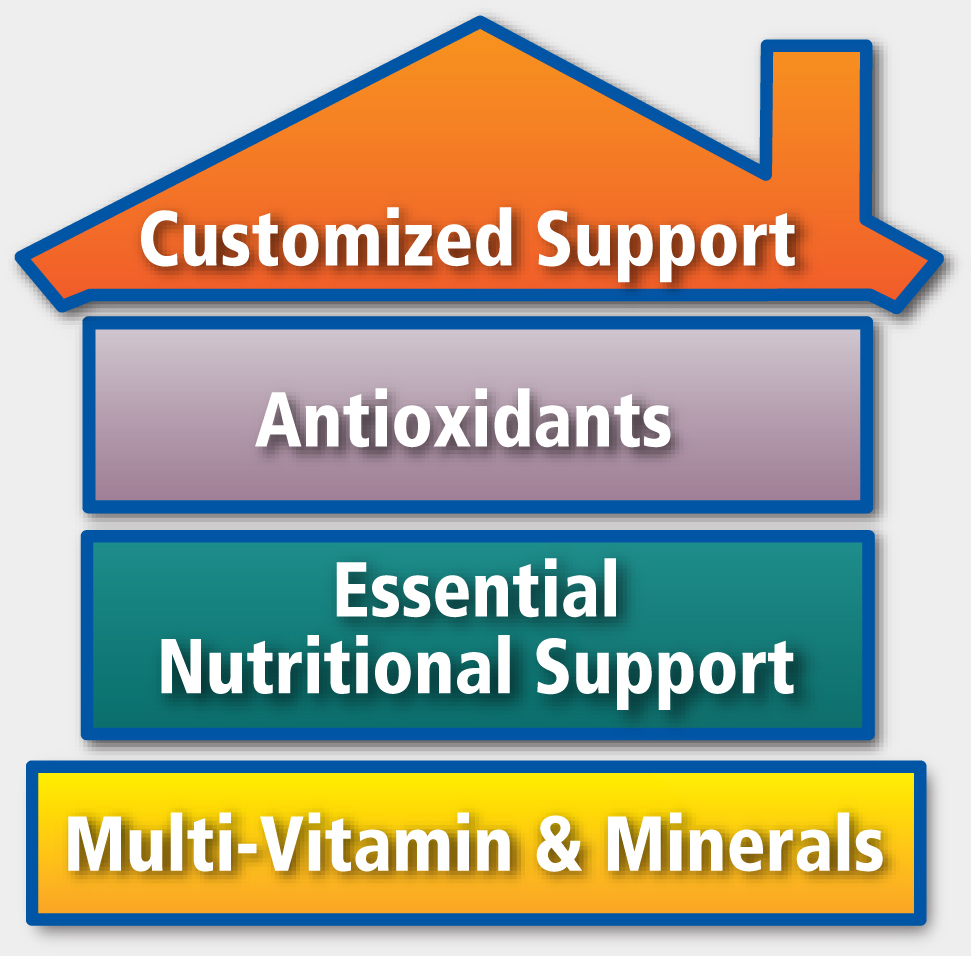 Where Does It Fit?
The Rag Tag Research Geeks Blueprint For Health is a simple plan to help you build an effective supplement routine.
Calciology™ is part of the Foundation - the most critical category.
Click here to learn more about the Blueprint.
The federal government estimates that only 21% of Americans get the recommended amount of calcium. And the vast majority of calcium supplements available are not adequately absorbed by the body. Calciology is scientifically formulated for better absorption and better calcium benefit to your body.
1
U.S. Department of Health and Human Services. The Surgeon General's Report on Bone Health and Osteoporosis: What It Means To You. U.S. Department of Health and Human Services, Office of the Surgeon General, 2012.
2
Cochrane Database Syst Rev. 2004;(1):CD004526. Calcium supplementation on bone loss in postmenopausal women. Shea B, Wells G, Cranney A, Zytaruk N, Robinson V, Griffith L, Hamel C, Ortiz Z, Peterson J, Adachi J, Tugwell P, Guyatt G; Osteoporosis Methodology Group; Osteoporosis Research Advisory Group.
3
Ann Intern Med. 2010 Mar 2;152(5):315-23. doi: 10.1059/0003-4819-152-5-201003020-00010. Systematic review: Vitamin D and calcium supplementation in prevention of cardiovascular events. Wang L, Manson JE, Song Y, Sesso HD. Source Brigham and Women's Hospital and Harvard School of Public Health, Boston, Massachusetts 02215, USA. luwang@rics.bwh.harvard.edu
4
J Clin Endocrinol Metab. 2007 Jun;92(6):2017-29. Epub 2007 Mar 27. The role of vitamin D and calcium in type 2 diabetes. A systematic review and meta-analysis. Pittas AG, Lau J, Hu FB, Dawson-Hughes B. Source Division of Endocrinology, Diabetes and Metabolism, Tufts-New England Medical Center, Boston, MA 02111, USA.